03. 12. 2021
We probably agree that for an uninitiated mortal, brewing beer is a bit of alchemy. A complex process that results in delicious golden power. Although everyone has a slightly different taste preferences and a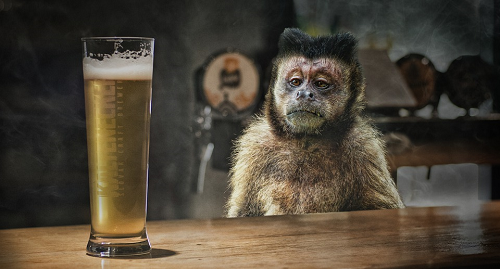 wide range of different beer types can satisfy even the smallest tongue, there are certainly flavors, or we can say aftertaste, which should definitely not be in beer.

How beer should or should not taste is taught in specialized schools and, of course, the brewers pass on their many years of experience to their followers. However, with the rapid development of craft breweries and homebrewing (ie domestic brewing in small volumes), the desire of semi-amateur and amateur hobby breweries also arose to tune their beer to perfection. Fulfillment of this idea goes hand in hand with the fact that they should be able to know how beer does not taste and according to the individual types of taste or better taste defects in beer to know where the problem is and also how it can be corrected, or this problem completely avoid during the next batch. Defects that can occur in beer range from the taste of disinfection, through the oxidase to the buttery taste, or even a disgusting abrasion strikingly reminiscent of sweaty socks.

The idea of simulating these beer defects seems to be ideal and thus prepare in advance for the difficulties that could occur during the individual stages of beer brewing. The so-called "sensor sets" are the perfect tool in this regard. A sensor kit, such as that produced by Snifair, is basically a set of bottles that contain a liquid that, when properly dosed, gives the beer the taste and aroma specifics that are typical of a particular beer defect, so you can not only train dirty, train pubs, bars and restaurants, for example, can also be a good source of entertainment and a variety of beer tastings. At Snifair, they promise that after using their kits, sensory skills will improve for everyone.

And what are the most common beer defects arising during brewing? For example, when I smell butter in beer, it is necessary to extend the beer in the cellar. If we perceive a sharp taste of disinfection in beer, then it is necessary to extend the rinsing time of the brewery and propriet or focus on the source of drinking water. And what does the aforementioned abrasion of sweaty socks mean? Nothing but poorly stored hops. Once you have sharpened your senses to a higher level, then individual defects can be combined. Even in brewing, albeit amateur, there is always room for improvement.
Inox processing Svoboda s.r.o. producer of Fermentation tanks for the brewing.
Inox processing Svoboda s.r.o. producer of Cylindrical conical tanks for the brewing.